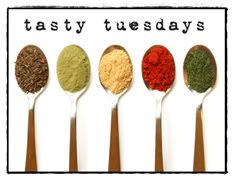 I've mentioned before that one of the most helpful things I've learned from
More With Less
cookbook is how to make a simple white sauce, thick enough replace condensed cream of ____ soup, or thin enough to
be
soup. We have chopped chicken frozen in one cup portions in the freezer and I was feeling like something creamy. We also had macaroni noodles. In the past, a craving of creamy pasta led to the opening of a box of Pasta Roni! But now that I know how easy white sauce is, that didn't even occur to me!
I'm pretty excited because this "throw together" meal ended up being a new recipe! The impulsive tossing in of slivered almonds really set it off! This is huge because I am
not
a cook. I've been
learning
to cook, and using
More With Less
as my guide since it's simple and from scratch.
As a matter of fact, I'm pretty sure this is my FIRST "original" recipe! (Though influenced inspired by similar things in
More With Less
.)
My new recipe is hereby dubbed:
"Creamy Italian Chicken"
Here's how to make it:
1. Put water for pasta to boil and continue with recipe, but add pasta and boil when ready.
2. Melt 2 TB of butter in a saucepan.
3. Add a crushed garlic clove, 1/2 tsp of salt, and basil and oregano as much as desired.
4. Stir in 2 TB of flour until it's all mixed.
5. Stirring with a wisk, add about 2 cups of milk.
6. Keep stirring at medium heat until thickened. (You can add milk if you want it thinner.)
7. Add 1 cup of chopped or pulled chicken.
8. Add a half cup or so of slivered almonds.
9. Drain Pasta and put in serving dish or dishes.
10. Top Pasta with chicken mixture.
11. Garnish with dried Parsley and/or slivered almonds.
I used to be a Pasta Roni Aholic! But now... who needs it???? Seriously, this was just as easy to prepare, and much better!
Scratch Pasta Roni off my grocery list forever!!!!!!!!!! ( I told you there would be more :)
(It's been a while so if you're new here you can click on my "cooking from scratch," and/or "simplifying" button on the left to see more things I've enjoyed scratching off the list!)