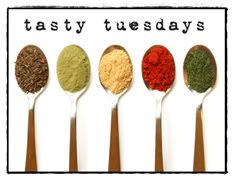 *Disclaimer: I realize this is nothing new to the rest of the world, but please humor me. I began this blog originally by logging my experiences in learning to make things myself that I was used to buying pre-made. It's a little challenge I've been enjoying. Please don't think badly of my mother. I wasn't the least interested in these things as a kid and didn't pay attention. It's not her fault! :)
I spend time with my friend Rachel on Thursdays, and the last time I was there, she made some mac' n cheese with...you won't believe it...CHEESE! I was pretty excited because I hadn't seen it done that way, that I *remember.*
Yet again, I was surprised to learn how to make something simple from scratch that I'd only ever known to come out of a box. I must say, my mom did make homemade macaroni and cheese when I was a kid, but it was in the form of a casserole, and I never thought of it as an option for a quick, stove top meal.
I haven't got measurements because she just eye balled it, and so did I. It's pretty hard to go wrong.
1. Start about 2 cups? of macaroni noodles boiling.
2. In a saucepan, melt 2 or 3 tablespoons of butter.
3. Add about 2 cups of shredded cheddar cheese.
4. Stir in "a little" milk (sorry for the vagueness.)
5. Continue cooking and stirring on medium low heat until blended.
6. When I realized I was just making a
white sauce
with cheese, I added a tablespoon of flour to thicken it a little.
7. When noodles are done, strain them and then mix them into the sauce.
This is where the "choosy" wins out over the "cheap," because cheese is expensive. That's why I'll just make this every once in a while. I'm not at all opposed to a good ol' box of Kraft Mac n' Cheese every now and then either. I'm just glad to know I can do it myself. This way a comfort food becomes a healthy food...relatively speaking.;)
Scratch boxed Mac n' Cheese off my grocery list!