By contributing writer: Ginger re-posted from Gingerly Made
Frugality and simplicity can effect so much of our lives. Today I want to talk about decorating our homes.
As a craft blogger, I spend a lot of time making things, but I don't want to spend a lot of money on supplies. I'm sure you are no stranger to the pallet and wood crate craze everyone seems to be on lately. Well, I'm no exception. I love that you can find pallets or crates for free to cheap and they give a rustic charm to your decorating that I personally love.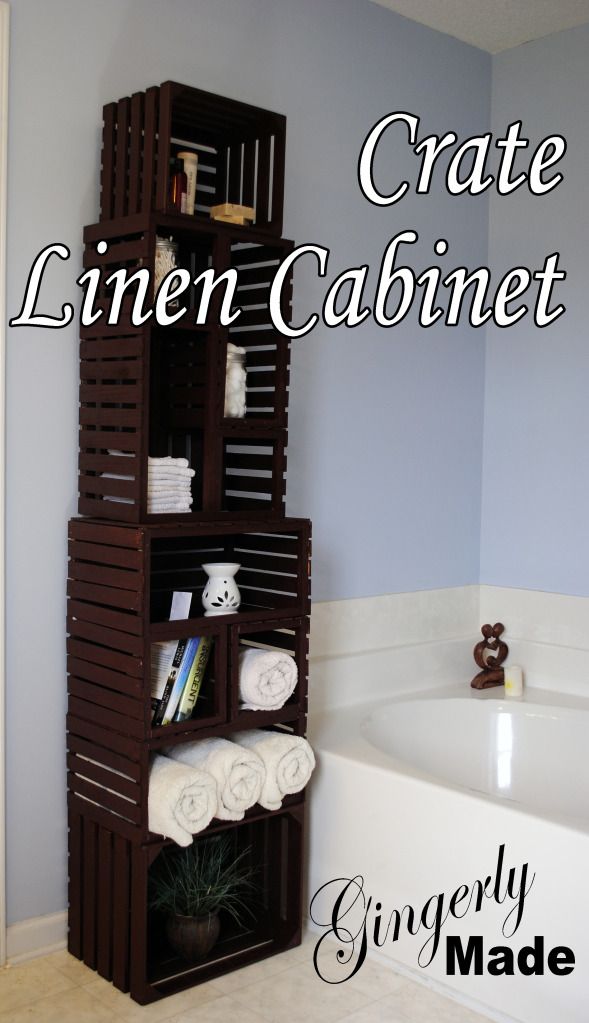 It took me a long time to find some crates. I was actually
a wee bit frustrated
about it because I had this project specifically in mind. Finally I found some on found some on craigslist! They were not the size or shape I wanted, but I figured since I couldn't find any elsewhere, I'd get them anyway.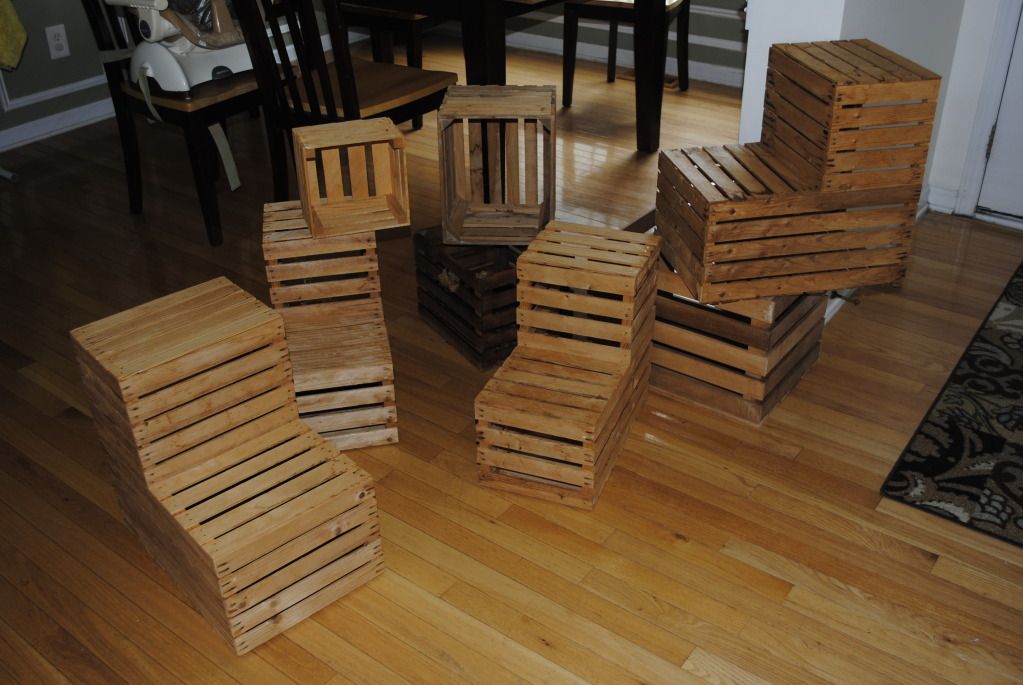 Before
I had to be creative in how to arrange the crates since four of them were this odd L-shape. Which meant that they also needed some restructuring. But we went from these flower display crates to this awesome crate linen cabinet. Or bookshelf. Whatever you want to use it for. I just wanted it for a linen cabinet.
Here's what we did.
Because of the L-shaped crates we had to remove the slats from one side and reattached them to the other opening up the front of the crate. Basically, we had to move the slats around so the correct side would be open once stacked up.
Then we painted the crates, used wood glue and nailed the crates in place as we re-stacked them.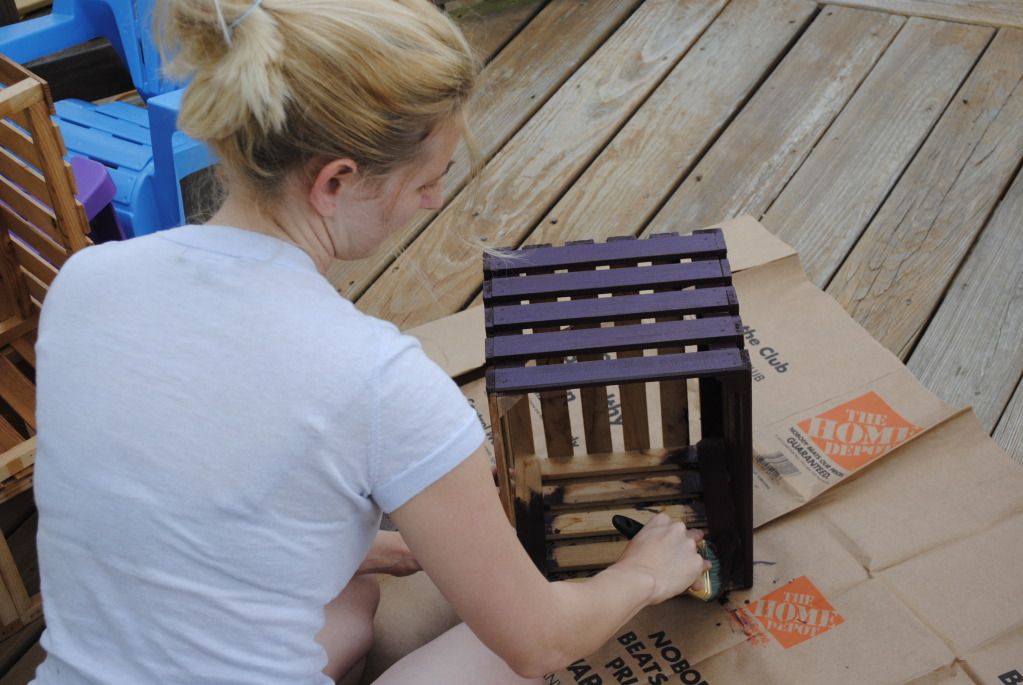 It turned out REALLY good! Then I filled it up with Mason jars for my Q-tips and cotton balls, lotions, and homemade natural soaps, towels, and wash cloths. And most importantly as the linen cabinet is sitting beside the tub, a place to set my book after I'm done taking a bubble bath. Ah, simple bliss.